Innovation Partner
Mastering Software Delivery for the Modern Enterprise
Software delivery at scale is the core of accelerating business growth and digital transformation within the modern enterprise; including maintaining a secure and compliant organization, rapidly adapting to changing markets and trends, and cultivating a progressive culture of innovation and ambition to assert market competitiveness.
The key initiatives in today's CIO landscape (cloud migration, application modernization, etc.) all rely on seamless, highly scalable software delivery practices for execution.
Join our session to learn more about how software delivery best practices get better business outcomes by:
Get to market quickly, effectively, and safely with fast, compliant workflows by reducing siloed tools, teams, and processes.
Leverage actionable insights to understand how software delivery impacts business performance by orchestrating the entire software delivery ecosystem.
Identify, predict, and remediate potential IT performance bottlenecks with progressive delivery models and meaningful feedback loops.
Sponsored by: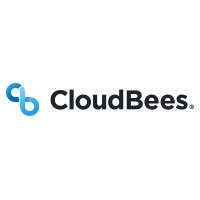 CloudBees
Presented by:
Duncan Adamson, Senior Director, North EMEA, CloudBees